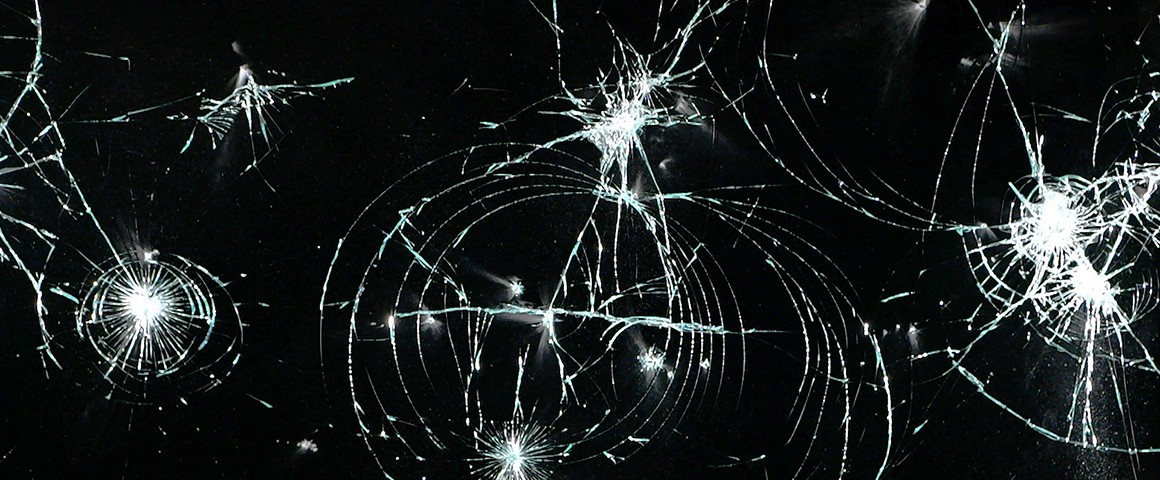 Engravings of Violence
2022 – 08:55 min, full HD video for a monitor or a projection onto a pane of glass
Mostly it is glass that breaks first by violence and war. Safety glass is supposed to offer more protection, but targeted aggressions (e.g. by paving stones) leave traces that inscribe themselves.
The video recordings in slow motion, let us observe the creation of the filigree engravings (or drawings), which remind one of the orbits and collisions of elementary particles and celestial bodies.
Showing the video on a monitor creates the impression as if the real monitor screen is being attacked.
The work was created in 2022 for the solo exhibition "Protection" at the Berlin gallery Art Claims Impuls, whose content dealt with the tense relationship between threat and protection..
DOP: Thomas Kutschker; post production: Till Beckmann; sound mixing: Christian Obermaier