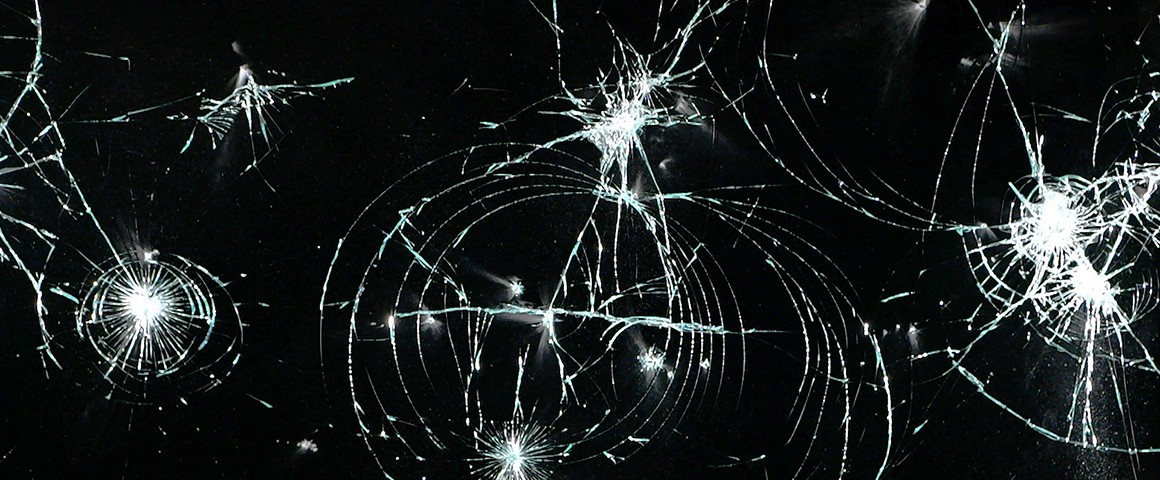 Engravings of Violence
2022 – 08:40 min, full HD video
The video work can be shown on a monitor or as a projection on a glass pane. It is intended to give the impression that the real pane is being attacked. However, the cobblestones and steel balls bounce off because it is "safety glass". The projectiles nevertheless leave traces that are inscribed in the glass.
Several panes were used for the video and it was shot in slow motion. The deceleration makes it possible to follow the creation of these amazingly filigree engravings (or drawings), which look like trajectories and collisions of elementary particles or celestial bodies.
In terms of content, "Engravings of Violence" is about this tension between fragility and protection, violence and beauty.
DOP: Thomas Kutschker; post production: Till Beckmann; sound mixing: Christian Obermaier