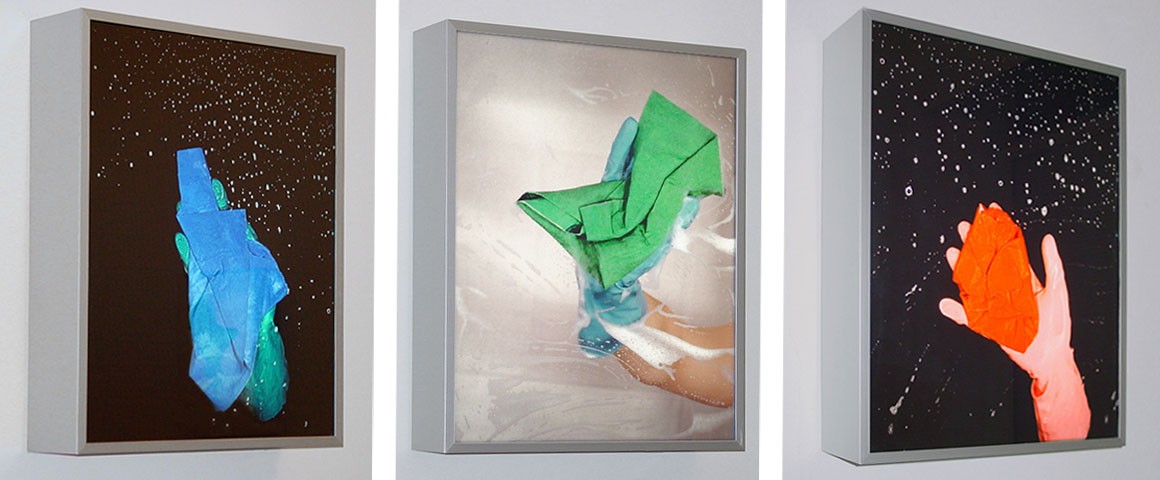 Cleaner
2002 – light boxes
A cleaning process becomes a still image, a painting with soap bubbles. The black background becomes the night sky, the splashes become stars, a yellow sponge becomes the moon, a blue sponge becomes a heart.
There is a white series (with a white background) and a black series (with a black background). Light box dimensions: 50 cm x 40 cm x 10 cm
The light boxes shown above were displayed for the first time in the "Face to Face" exhibition at Galerie Gabriele Rivet from October 30 - December 21, 2002.