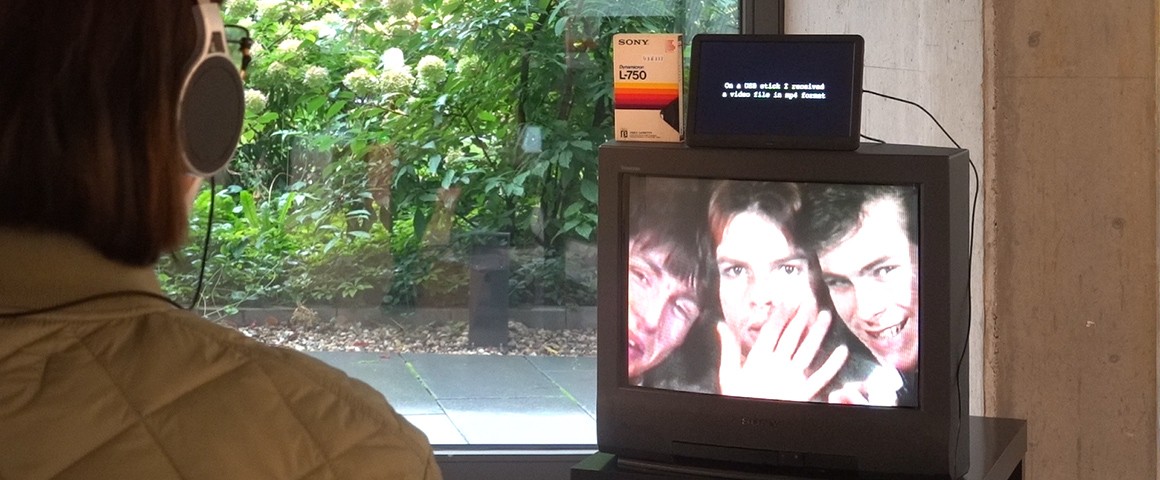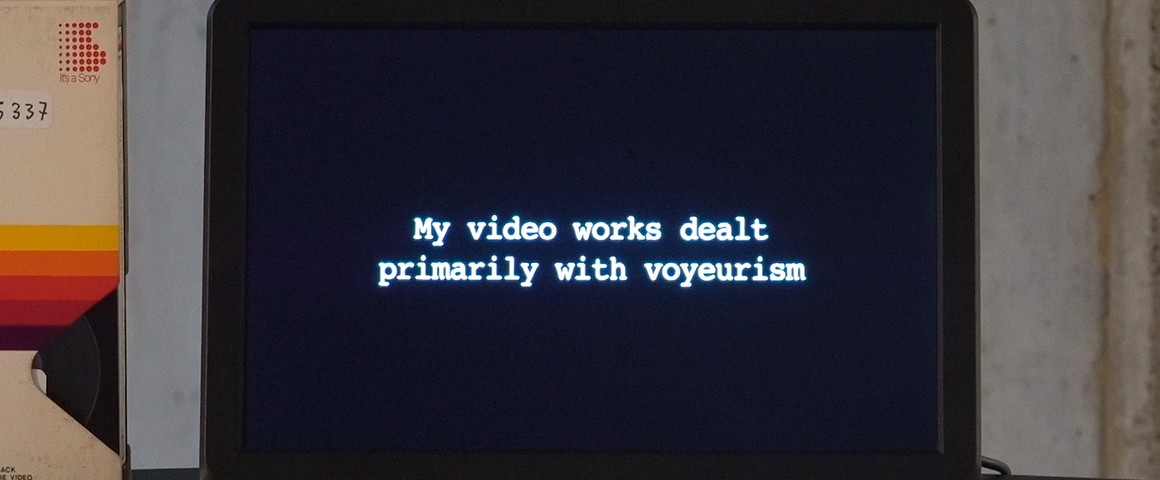 Seen From A Distance
2021 – two-channel video installation, 17:54 min Loop
My first video works were shot between 1986 and 1988 with a Betamax camera. The Betamax tape on which I have copied my videos in a row I asked a company to digitise it in 2021, almost 35 years later. I was shocked about the result and the bad picture quality. This inspired me to think about what I was dealing with in the 1980s, what was special about that time and what influence the technical developments had on the production and content of my video works.
The result is a two-channel video installation. The digitised compilation tape (17:54 min) is shown on an old tube monitor, completely untouched, as delivered by the company on a USB stick. The sound comes directly from the monitor's built-in speakers.
On a small digital display with connected headphones, which is placed on the tube monitor together with the old Betamax tape, the text I have recorded in German can be heard (6:55 min). Synchronously, the English translation appears on the screen as a text overlay. The off-text, however, does not run synchronously with the video compilation tape, but parallel as a loop, so that constantly new combinations of text and image are created.